beng hi bh8k 1 disposable vape 8000 puffs mango ice
Give
All donations are to be held in trust for the Alejandro Fund. The Alejandro Fund is a new music business initiative to assist uninsured musicians suffering from Hepatitis C and address the medical and social issues created by the epidemic.
Contributing with a Credit Card via PayPal
You can now make a contribution using your Visa or Mastercard via PayPal, the internet's #1 method for sending secure electronic payments. Using PayPal is fast, easy and safe. It only takes a few minutes to create a free account.
Simply click on the "Donate" button below and follow the simple instructions.

Your contributions don't need to be big to make a big difference. You can also mail or drop off contributions to The Alejandro Fund.Contributing with a Check
You can send checks made out to Alejandro Escovedo to this address:
Alejandro Fund
Attn: Heinz Geissler
Texas Music Group
805 West Ave.
Suite 2
Austin, TX 78701
Getting your unreleased MP3
After you've made your PayPal donation, ou can receive an mp3 of a brand-new Alejandro song, slated to be included on his next record. "One True Love," recorded in April of this year, features his ace touring band –Hector Munoz (drums), Andrew DuPlantis (bass), and Tom Heyman (guitar and steel)– and special N.C. guests Thad Cockrell and Greg Readling (Tift Merritt/Chatham County Line), with Chris Stamey producing once again, in a special nonalbum mix created for this Web site. Click here to begin.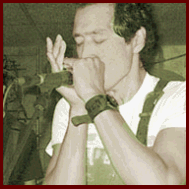 Alejandro Fund C/O Texas Music Group 805 West Ave. Suite 2 Austin, TX 78701